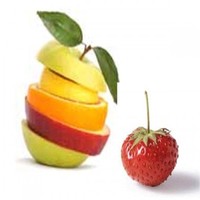 Nutritional therapy
Nutritional Therapy is the application of nutrition science in the promotion of health, peak performance and individual care. Nutritional therapy can identify potential nutritional imbalances and how these contribute to symptoms. This approach allows the practitioner to work with people by addressing nutritional imbalances and supporting the body towards maintaining health.
Nutritional Therapy is a complementary therapy, not an alternative therapy. It works alongside conventional medicine. It is most relevant for individuals with long term suboptimal health, as well as those looking for support to enhance their health and wellbeing.
Nutritional therapy practitioners use a wide range of tools to assess and identify potential nutritional imbalances and understand how these may contribute to an individuals symptoms and health concerns.
Every patient is considered individually and recommended a personalised nutrition and lifestyle programme. The focus is on addressing underlying imbalances in the body and restoring the body using food and supplements so that the body can heal.