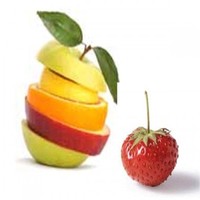 Manor Nutrition
Welcome to Manor Nutrition. The practice is based in Fraisthorpe East Yorkshire and easily accessible from Bridlington, Driffield, Hornsea, Beverley, Hull, Filey and Scarborough.
I believe it is important to help people recognise the link between what you eat and having a healthy wellbeing. My love of good healthy food and realising how important good food is for keeping the body nourished and healthy contributed to me studying for a degree at the University of West London for five years in Nutritional medicine.
I have recently completed the Advanced Practice Module: Gastrointestinal programme with Institute for Functional Medicine. Functional medicine is a more patient-centred approach that addresses the whole person not just an isolated set of symptoms. Functional medicine practitioners spend time with their patients, listening to their histories and looking at interactions among genetics, environmental and lifestyle factors that can influence long term health and complex and chronic disease.
If you have seen your GP and he has run tests and informed you there is nothing to worry about, but your symptoms have not improved and are still there a Nutritional Therapist may be able to help. You may be low in specific vitamins and minerals, have an imbalance in fat intake, are short of protein or are eating unhelpful carbohydrates, making changes to your diet may help. This is were a Nutritional Therapist is trained to identify and help you make these changes. Small changes to your diet may lead to big changes in your health.
I am registered with the British Association of Applied Nutrition and Nutritional Therapy (BANT) and the Complementary and Natural Healthcare Council (CNHC) which is designed to protect consumers and ensure high standards in training and practice in Nutrition. By choosing a Nutritional therapist who is a member of BANT you can be confident that they follow the strict code of professional practice, have professional indemnity insurance for clinical practice and also meet the membership entry criteria.
Practitioners never recommend nutritional therapy as a replacement for medical advice and always refer any client with red flag signs or symptoms to their medical professional. Nutritional therapists also frequently work alongside medical professionals and will explain any nutritional therapy programme that has been provided.